← Back to portfolio
Wedding Jewelry Rules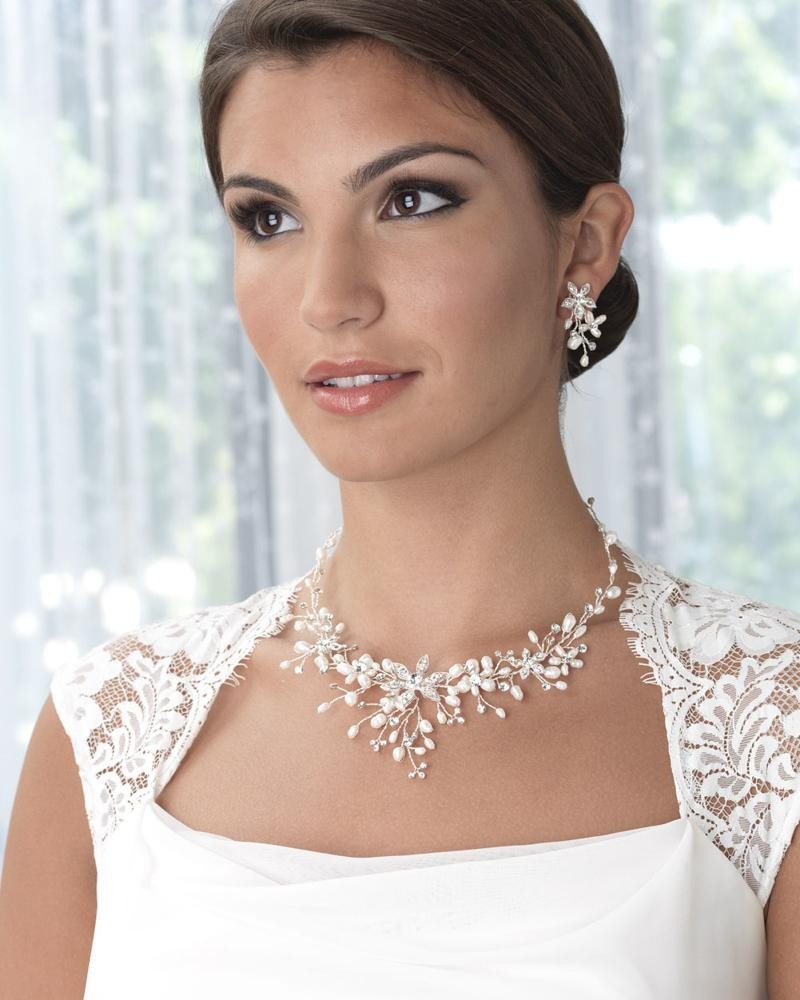 Dressing for your wedding can seem to demand decisions more momentous than choosing the person you will marry. That's an illusion caused by stress, of course. However, you want to look just right for the hundreds of pictures you will be featured in. That means carefully deciding what jewelry you will wear.
The Jewelry
Your wedding jewelry is the jewelry that you will wear on your wedding day. You might have gotten an idea of what you wanted if you chose your engagement jewelry.  If the engagement jewelry was a surprise, then it has already decided whether the wedding jewelry will be gold or silver, fancy or simple. Whatever you choose, it should represent the way you see your marriage – solid, unbroken, classic.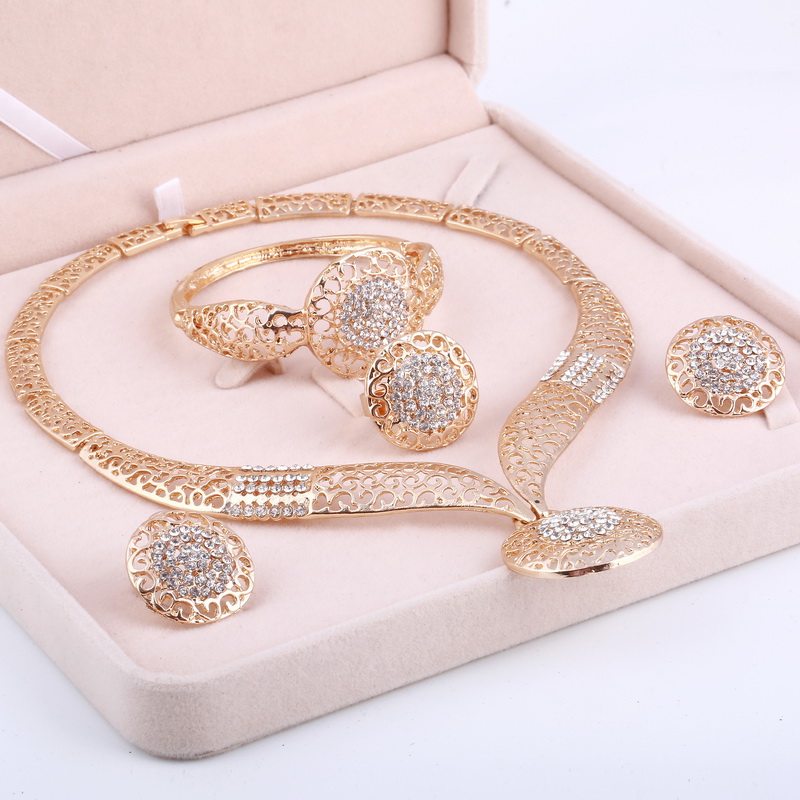 The Jewelry Style
The type of wedding jewelry you choose is based on the style of your gown and of the wedding ceremony itself. The traditional wedding necessitates an elegant and sophisticated gown. The over-the-top look calls for outstanding wedding jewelry. Diamond earrings that are accented by the hairdo, a diamond tennis bracelet, a pendant or full necklace depending on the neckline and perhaps a faux diamond tiara are all appropriate for the traditional wedding.
Pearls are both traditional and stylish, and are available in several colors and sizes. If the gown is embellished with jewel-like add-ons, the wedding jewelry should repeat the look.  Clear sequins or crystals call for crystal or diamond jewelry. Pearl embellishments mean pearl earrings and a necklace.
The wedding jewelry rules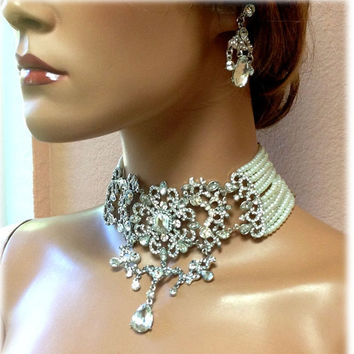 The rules for wedding attire don't exist anymore. Many brides are opting for a costume affair along the lines of a historical theme. A wedding party can resemble a Shakespearean repertoire company or a Renaissance fair. The bride's wedding jewelry should go along with the theme in that case. An artistic couple might have designed their outfits and would get their wedding jewelry from a craftsperson in their community. Brightly-colored gemstones, large religious pendants, even jet black beads are all appropriate with the matching wedding clothes.
A bride might have her heart set on a copy of her favorite star's wedding ensemble. Every star has pictures of the wedding ensembles all over the internet. If the wedding created enough interest, versions of the clothes might even be available for sale. In that case, the wedding jewelry will probably be extravagant and attention-getting. A bride in pink will need pink gems or pearls around her neck.
The proper judge of appropriate wedding jewelry is the bride herself. It's her day. It's her rules.