Why Visionary Researchers Are Fundamental to Blockchain Innovation
Insolar is a forward-thinking company that makes it easy for businesses to trade efficiently and transparently, using sophisticated blockchain technology.
Its vision is to become the world's leading tech firm that builds the next generation of scalable enterprise software, which helps to reduce costs and increase business velocity.
Part of its success and expansion is due to its ability to advance scientific knowledge by engaging research fellows across the globe.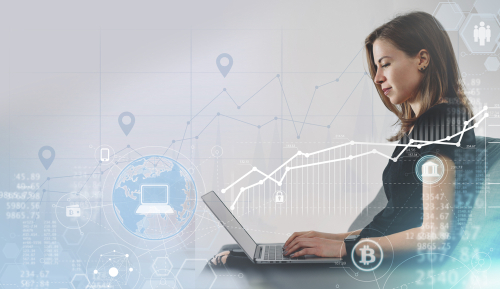 Like most blockchain enterprises, Insolar is a company that wholeheartedly embraces the power of decentralisation and works together with industrial players, academia and government authorities to accelerate the adoption of blockchain technology.
It is an exciting time for the company, which predominantly represents large enterprises from the Global Fortune 500 list. As blockchain technology continues to grow and develop, this has fueled the need for talented researchers with a passion for blockchain fundamentals, distributed systems and cryptography.
Its researchers will play a key role in helping to define the strategic direction of Insolar and will lead the way in identifying new innovations and business strategies.
Natalia Zhoykina, Head of HR Insolar, explained: "One of the key principles of Insolar is long-term ahead-thinking. A technology cannot become viable and practical in a blink of an eye. Creating DLT solutions of the future demand a thorough, complex approach, based on deep scientific analysis and evaluation of risks and perspectives.
"The team behind these solutions is highly important, whether engineers, business developers, marketing specialists or academic researchers."
However, the research required to build a modern blockchain platform that caters to business needs is very specialist in nature.
This is not merely a case of conducting a few quick Google searches and hanging out on Reddit. Insolar only aligns itself with top industry talent from leading tech institutions around the world, who have an eye for academic detail.
Naturally, a business that creates cutting-edge enterprise technology is always on the lookout for the best and the brightest minds and they are currently hiring for a part-time researcher.
DLT researchers will need to have at least 3 years experience in the blockchain industry and keep up with all of the latest developments.
They will be critical and analytical thinkers that can confidently produce whitepapers, technical reports and solutions aimed at tackling real-world problems for enterprises.
A company is only as good as its team and as the company continues to grow, it has utilized the services of startup recruiters to find the best DLT researchers in the business.
The new recruits will join an army of other influential researchers who will be at the forefront of developing industry standards and spearheading innovative business models.
While the demands for a distributed researcher are rigorous, they benefit from a part-time schedule that allows them to fit their work around their lifestyle.
Natalie added: "Academic research naturally demands a simultaneous involvement in different projects, so part-time schedule is actually the best option for a researcher to work efficiently. We have a team of strong researchers distributed across the globe.
"All of them represent not only different areas of study but different universities, and that works great for the overall development of the research work within Insolar."
However, unless you are an experienced blockchain headhunter, then there are challenges associated with hiring experienced DLT researchers. Choosing pioneering and visionary cryptography staff members that have what it takes to mastermind new developments in blockchain infrastructure, is no easy task.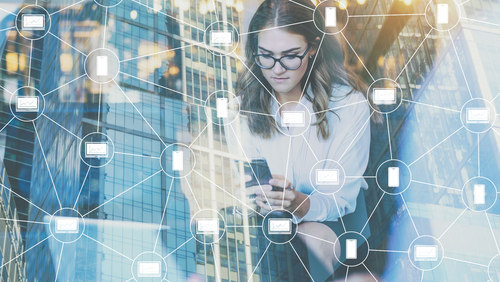 Researchers will be dealing with highly complex and sensitive systems and the role requires extensive enterprise experience and industrial knowledge to help take the company to the next level.
According to Natalie, quality researchers with the right type of skills and experience are very hard to come by.
This is where blockchain recruiters Synapse International come in. Synapse is a blockchain headhunter with a formidable reputation for going beyond the CV and headhunting candidates that are a match for the business.
Natalie said: "Blockchain is a relatively new phenomenon. That is why there are fewer quality DLT specialists in the world." 
She added: "We have been looking for researches all over the world and did not have that many candidates to choose from. Despite that, Synapse International was very helpful in providing Insolar with highly experienced candidates."